Lesser productWeThink cannot compete with the sheer image quality of the VariCam's 14-stop full 4K sensor. Nor can they offer the versatility of a modular system that allows users to switch between the VariCam 35 front end and the VariCam HS for high speed HD recording and use of versatile B4 ENG lenses. Other clever innovations include the ability to record internally in three different formats - 4K, HD and HD proxy - each with a different LUT; this will be of enormous benefit to cinematographers.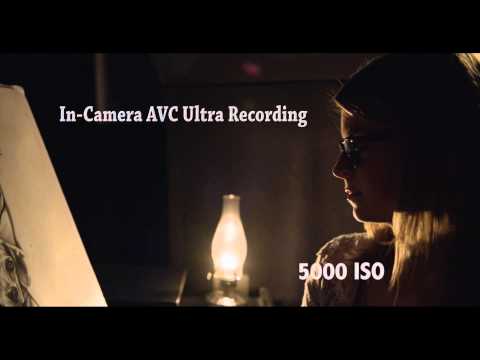 VariCam 35 at 5000 ISO
Michael Cioni compares various ISO settings including a very impressive 5000 and 10,000 ISO. From Digital Cinema Society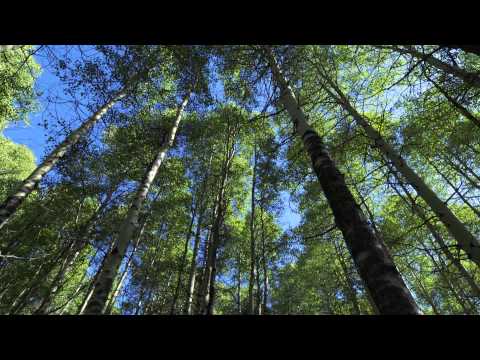 Super-35mm 4K camera
Formats ranging from 4K RAW output, 4K, UHD, 2K and HD capture
Super 35mm MOS sensor for 4096 x 2160 (17:9) 4K image capture
Support for an Academy Colour Encoding System (ACES)
Codecs: AVC-Ultra, AVC-Intra, RAW and ProRes
Dockable, modular design
PL mount lens
Warranty information available here
4k Camcorder
The Varicam line of broadcast cameras has been used on a wide variety of movies, commercials, and TV programs, and is renowned for its colour reproduction, look, and for bringing progressive workflows to the production industry. Now the Varicam 35 has arrived. Drawing on the traditions and concept of the original Varicam line, it helps its users create emotion with its amazing latitude, wide color gamut, and 4K resolution, and also revolutionises workflow with the addition of dual-codec recording, in-camera colour grading, and a modular design. The Varicam 35 4k camcorder is packed with features. See what you can use to create emotion. In another striking design innovation, the Varicam 35 boasts a removable control panel to facilitate real-time control and easy access when the camera is in a fixed position. The Varicam 35 features a standard 35mm PL mount.
Sensor
The Varicam 35 4K camcorder incorporates a newly-developed super 35mm MOS image sensor and AVC-ULTRA family of video codecs. The new camera's superb image handling in multiple formats including 4K, UHD, 2K and HD make it an unparalleled tool for high-end filmmaking, and commercials and episodic production as well as live 4K events.
The Varicam 35 innovative design, includes the 4K camera module unit (AU-V35C1), recording module unit (AU-VREC1), which is also interchangeable with Panasonic's new 2/3 type camera module unit (AU-V23HS1). Enabling professionals to switch between s35mm and 2/3 type camera heads to best suit their creative needs.
The Varicam 35 4K camcorder utilizes a new Panasonic super 35mm MOS sensor for 4096 x 2160 (17:9) 4K image capture; this imager when combined with the AVC-ULTRA codecs for 4K enables very manageable and practical 4K production file sizes. The new imager boasts an impressive 14+ stops of latitude, and faithfully captures high-contrast, wide dynamic range imagery without compromise. Powerful colour management capabilities provide a much extended colour gamut for impeccable image fidelity, and permit support for an Academy Colour Encoding System (ACES) workflow for full fidelity mastering of original source material.
Codecs
The Varicam 35 4K broadcast camcorder will deliver an unprecedented breadth of recording formats, including 4K and UHD in AVC-ULTRA 4K, and 2K and FHD in AVC-Intra 100/200*2. Addressing the need for high-speed file exchange, the camera encodes proxy files in parallel with 4K and 2K production formats, enabling fast, efficient offline editing. It also includes Apple ProRes 4444 and ProRes 422 HQ*3 support for HD recording. The ProRes codec component is licensed from ATOMOS Global Pty. Ltd., which has shipped ProRes recorders for years.
Frame Rates and Audio
Among the 4k camera/recorder's top-level production features are real-time, high frame rate, variable speed 4K recording up to 120fps*1, proving the capability for master level 2K/FHD recording; and advanced workflows with parallel simultaneous 4K/ UHD, reference 2K/HD and proxy recordings for in-camera on-set colour grading and monitoring / editing ease. The 4k broadcast camcorder also features a newly-developed OLED electronic viewfinder (EVF) with optical zoom functionality. Lastly, 24-bit LPCM audio is added for in-camera audio master recording.
Recording Media & Outputs
The Varicam 35 4K broadcast camcorder will use Panasonic's new expressP2 card for high frame rate and 4K recording. The camera is equipped with a total of four memory card slots, two for expressP2 cards and two for microP2 cards. The new expressP2 card can record up to 130 minutes of 4K/24p content. The microP2 card is designed for recording HD or 2K at more typical production frame rates.
Professional interfaces include: 3G-HD-SDI x4 for 4K QUAD output; 3G-HD-SDI x2 for RAW output; an HD-SDI out for monitoring (down-converting from 4K); and two XLR inputs to record four channels of 24-bit, 48KHz audio. A multi-connector facilitates docking the camera head to the recording module.
Ver 7.50-00-0.xx
CAMERA(35):7.50-00-0.01
CAMERA(HS):7.50-00-0.00
RECORDER :7.50-00-0.04
AU-VCVF1G Ver 1.10
Any of the three operations of REC-stop, card-insertion/removal and card-formatting may cause the system error E36* on rare occasions. That is corrected properly.
* This problem never affects recorded clips or cards.
---
Version 7.50-00-0.00
CAMERA(35):7.50-00-0.00
CAMERA(HS):7.50-00-0.00
RECORDER :7.50-00-0.00
AU-VCVF1G Ver 1.10
The lower limit of FPS setting range is extended.
When HIGH SPEED is ON, FPS can be set from 1.
FPS Setting Range: So far 120-240p / 100-200p / 60-120p / 50-100p
→ Changed to 1 - 240p / 1 - 200p / 1- 120p / 1 - 100p
REC CHECK function is added.
Playback function of the first or last 5-second footage of the last clip recorded after the power is turned on This is used after it is assigned to a User SW.
The following items are added for assignment to USER1 – 4 in MENU.
- CHECK LAST CLIP START ・Playback of the first 5-sec
- CHECK LAST CLIP END  ・Playback of the last 5-sec
DESQUEEZE in playback is supported.
Firmware is changed so that not only EE output but also a played clip is shown using DESQUEEZE when MENU -> ANAMORPHIC DESQUEEZE -> DESQUEEZE is ON.
Varicam HS does not support ANAMORPHIC DESQUEEZE even in EE mode.
VariCam 35 does not support DESQUEEZE in SUB-playback.
CPS function is disabled.
The CPS MENUs are disabled so that the setting, change, etc. of passwords are not allowed.
However, if a CPS-encrypted medium is inserted into the camera, these MENUs are shown.
Default setting for monitor output indication of USER CLIP NAME is changed to OFF.
OUTPUT SETTINGS Menu
MON OUT INDICATOR ->USER CLIP NAME(TYPE3) ->USER CLIP NAME :OFF
Support for Add/Delete function of SHUTTER and WB via ROP App
Supported App: VARICAM ROP Ver. 1.0.3 or later
Support for connection for network via the access point (Infra mode).
Supported wireless LAN modules are added.
AJ-WM50MC (China) Automatic Channel Switching
GW-900D (PLANEX, Japan)
Improvement
The indicator for remaining card capacity is corrected because it has a problem when the format is Long GOP on 23.98p of Frequency.
 
---
Ver 7.00-00-0.0x
CAMERA(35):7.00-00-0.00
CAMERA(HS):7.00-00-0.00
RECORDER :7.00-00-0.01
AU-VCVF1G Ver 1.10
[35 | HS] There is an error in Capture Frame Rate, which is metadata of a clip recorded in VFR mode. This is corrected.

Occurs with Ver. 7.00-00-0.00 (released in February 2017) and later

Symptom

When the system frequency is 23.98p/29.97p/59.94p, the value of Capture Frame Rate (metadata of a VFR-recorded clip) is rounded down and shown as an integer.

Example 23.98p for SYSTEM & 48fps for VFR
False: 47 True: 47.95

Therefore, the motion speed in VFR was not correctly calculated by application software that refers to the metadata.

[35 | HS] Some operations cause E-36 or E-37 system error. This problem is fixed.
[ 35:AU-V35C1, HS:AU-V23HS1 ]
---
Ver 7.00-00-0.0x
CAMERA(35):7.00-00-0.00
CAMERA(HS):7.00-00-0.00
RECORDER :7.00-00-0.00
AU-VCVF1G Ver 1.10
[35 | HS] The following ProRes formats are added.

ProRes 4444 XQ
ProRes 4444 (12bit)
*ProRes4444 (10bit) replaced with (12bit)
ProRes 422
ProRes 422LT

[35 | HS] VFR ON/OFF function can be assigned to the USER button.
[35 | HS] Support for newly released ROP APP for iOS
VariCam ROP is application software that can be downloaded free of charge from Apple APP store.
For details, click here to see the product information website.
[35 | HS] The FOCUS DISP menu is also available while the Main Color Setting is Vlog.
[35 | ] The delay of output signals from VariCam35 MON OUT is improved.
However, there are the limitations as follows when MAIN CODEC is 4K-LT and HighSpeed is ON:
- 4K output is limited to 2 Sample Interleave.
- DAILIES PREVIEW is not output from MON OUT.
[35 | ] The SORROUND VIEW menu is also available while the IMAGE INVERT Setting is VF SDI ON.
[35 | ] The "SUB REC & MON OUT" item of ANAMORPHIC DESQUEEZE menu is also available while PIXEL Setting is HD or 2K.
[35 | HS] VF EE output during the playback is made possible.A menu item is added.
[35 | HS] The item "2.00:1" is added to Frame Marker Aspect settings.
Relatived menus are; [OUTPUT SETTINGS] -> [VF SDI MARKER], etc.
[35 | HS] The item "VF" of "MON OUT2 SIGNAL SEL" menu is changed to "VF SDI".
[ AU-VCVF1 ] Stability of the Auto OFF function is improved.
[ 35:AU-V35C1, HS:AU-V23HS1 ]
Download the latest Firmware and Software
Netflix only started in 1997 and this year they plan to spend over $6,000,000,000 on original production. YES that's $6 Billion!
Panasonic 4K products
Long term Panasonic distributor Holdan has taken delivery of the newly launched 4K VariCam and will support the manufacturer's launch in the UK.
More details have emerged at NAB about the new 14 stop VariCam that are making people sit up and pay close attention.
Panasonic's VariCam will soon arrive in two new variants, the VariCam 35, Super-35mm 4K camera and the VariCam HS, high speed 2/3 type camera.