Mini converters deliver a lot of power but are not designed for rack use. This clever product doesn't just provide a rack framework but also distributes an electrical supply to each DAC unit. The result is a centralized and fully flexible converter system, with greatly simplified wiring.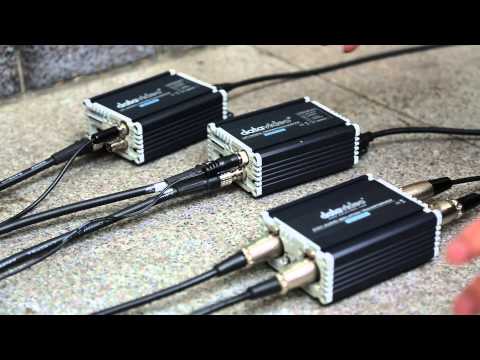 Download the latest Firmware and Software
1 x RMK-2
8 x DC cable, L=40cm
1 x Manual
1 x Adaptor DC 12V / 5.0A
1 x AC Cord
10 x Cable Tie
4 x M5 x 10 Screw
We strongly recommend against using HDMI-based cameras unless they're fixed in place or the cables could be stood on. Plus, if the HDMI cable length goes beyond around 5m, you could be asking for trouble with signal drop out. (We've even seen problems at 4m).
Datavideo UK is launching a new service to deliver bespoke, fully configured portable production units (PPU). A new web app will allow customers to specify the style of case, to select each module and design the layout of their PPU which can then be assembled and delivered in a matter of days, ready to go live.