The one mini converter that should be in every kit bag. Whatever kit freelancers or clients ask you to use for a shoot, this device will get you out of jail: up, down and cross convert; ingest VGA signals into an SDI workflow; embed stereo audio into a video feed.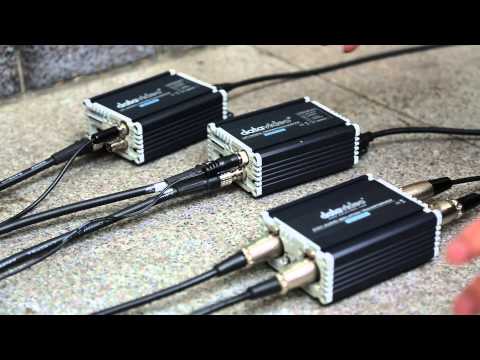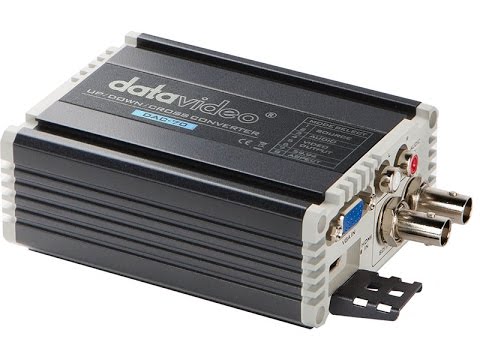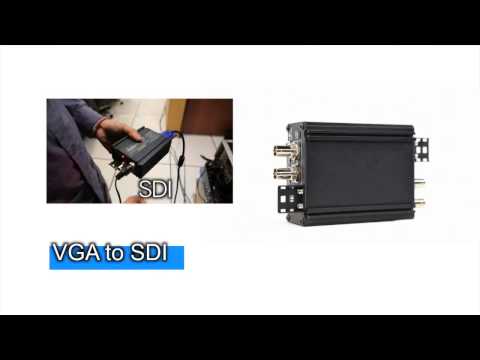 3G/HD/SD Up/Down/Cross convert
Audio/HDMI/SDI/VGA input
3G/HD/SD SDI and HDMI output
Can be rackmounted using optional RMK-2 2RU Rack solution
DC 12V, 3.6 watts
Datavideo DAC-70 up/down/cross converter is designed to convert video signals from VGA, HDMI, SDI with Audio input to 3G/HD/SD SDI ouptuts.

Perfect for connecting a VGA/HDMI output from computer to SDI devices over long distance SDI cable. Solutons like lecture theater, church, auditorium room and conference hall.
Video Input formats
SD-SDI: 525i, 625i
3G-SDI: 1080p60/50, 1080p59.94 (Level A)
HD-SDI: 1080i60/50, 1080p30/25/24, 1080p29.97, 1080p23.98, 1080i59.94, 720p60/50, 720p59.94
HDMI: (YUV/RGB): 1080p60/50, 1080p59.94, 1080p30/25/24, 1080p29.97, 1080p23.98, 1080i60/50, 1080i59.94, 720p59.94, 720p60/50, 576p, 480p, VGA, 1600x1200@60Hz, 1400x1050@60Hz, 1366x768@60Hz, 1280x1024@60Hz, 1024x768@60Hz, 800x600@60Hz
Video Output formats
SDI / HDMI (YUV: 4:2:2): 1080p60/50, 1080p59.94, 1080p23.98/29.97/24/25/30, 1080i60/50, 1080i59.94, 720P60/50, 720P59.94, 525i, 625i
Supported Audio formats
SDI embedded Audio: Up to 8-CH, PCM 48KHz
HDMI embedded Audio: up to 8-CH, PCM 96KHz
- Stereo audio input: 2-CH, PCM 48KHz
* USB interface for firmware upgrade
Download the latest Firmware and Software
1 x DAC-70
1 x AD Switch DC 12V
1 x DIP switch Pin 8 label