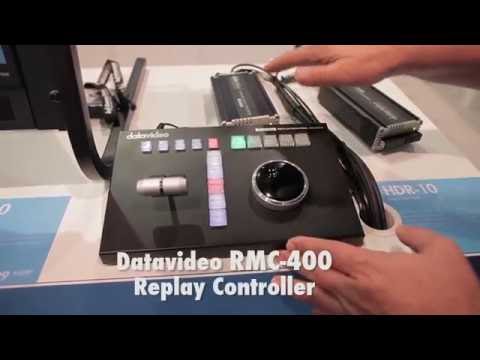 Infocomm 2016: Datavideo RMC-400
A live demo from Craig Moffatt from Datavideo US of the new RMC-400 Replay Controller, which can control up to four HDR-10 highlight replay recorders - up to four cameras with instant replay!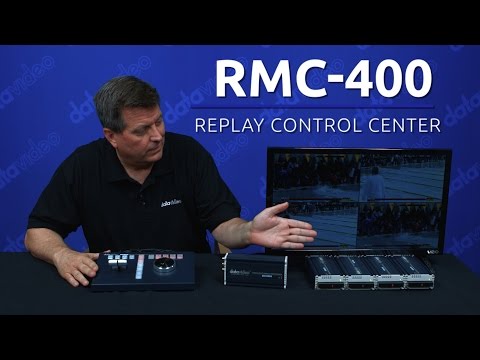 Single channel highlight replay recorder
Internal 4GB Buffer to capture and review the event
3G / HD-SDI input, output and loop through with embedded audio (see Instruction Manual for compatible resolutions)
GPI interface allows other devices such as switcher to trigger the playback
Recording file formats: MOV
Support NTFS format without 2GB/4GB file limitation
LISN (Local Interconnect Synchronous Network) connection between main unit, remote controller and other devices
* Hard Drive not included
The HDR-10 is a pocket-sized video recorder designed to capture and replay video clips. It will be especially useful to provide instant highlights in sports broadcasting.

HDR-10 allows the user to store selected highlights onto a removable media that is compatible with 2.5" SSD.

User control of the unit is via a USB or compatible jog shuttle.


Download the latest Firmware and Software
1 x HDR-10
1 x AD Switch 12V
1 x Hard Drive Fixed Module
4 x Screw
1 x SATA to USB Cable
1 x 2.5" HDD Bag
Datavideo's IBC highlights
Datavideo announces new products debuting at NAB 2015.