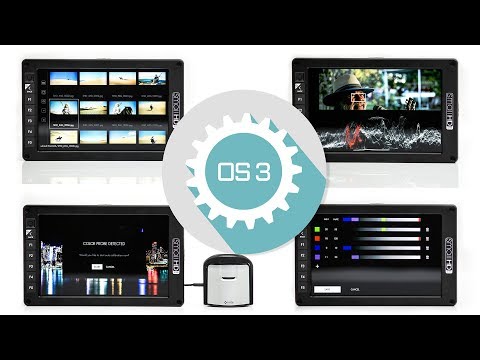 SmallHD OS3 - Our Biggest Firmware Update Ever!
OS3 has something to offer for every filmmaker. The free downloadable update comes with a host of new features for all current SmallHD on-camera and production monitors (FOCUS, 500 Series, 700 Series, UltraBrights, 1300 Series, 1700 Series, 2400 Series, and 3200 Series)
5-inch micro HDMI monitor
1280x720 panel, with 800 nits (daylight viewable) brightness
HDMI Input only
NPF Battery plate built in
Touchscreen for navigating Pagebuilder OS
Pass through power, for powering cameras from monitor battery
Technology Guides
Daylight Viewable Touchscreen
Bright enough to see. Sharp enough to focus.
DISPLAY
2-3x brighter than most camera LCD screens
More pixels per inch than an iPad with Retina display
Incredibly simple touchscreen navigation
Auxiliary Power
Use the FOCUS to power your DSLR or mirrorless camera.
The downside to shooting with DSLR or mirrorless cameras is often battery life. The FOCUS provides auxiliary power out; allowing shooters to power their camera with the attached Sony L Series battery (extending run-time as much as 4x).
Convenient Mounting
It's time to give tilt-a-whirl.
TILT ARM
Allows the FOCUS to tilt 180 degrees for viewing convenience
Includes a shoe mount of its own for accessories like microphones
Secure and lightweight mounting via shoe adapter or ¼" 20
Access To Professional Features
Introducing Swipe OS: a touch of genius.
Waveform, False Color, Focus Assist, 3D LUTs, and Pixel Zoom are just a few professional software tools at your finger tips with the SmallHD FOCUS.
Download the latest Firmware and Software
1 x FOCUS
1 x FOCUS Tilt Arm (ACC-MT-TILTARM)
1 x 12" Micro HDMI Cable (CBL-SGL-HDMI-MICRO-12)
4 x FOCUS Cable Clips (ACC-CLIPS-FOCUS)
SmallHD launches $499 daylight viewable 5 inch monitor