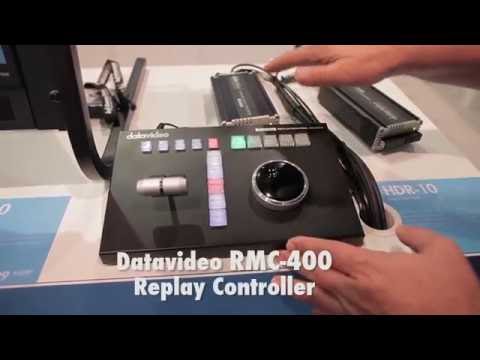 Infocomm 2016: Datavideo RMC-400
A live demo from Craig Moffatt from Datavideo US of the new RMC-400 Replay Controller, which can control up to four HDR-10 highlight replay recorders - up to four cameras with instant replay!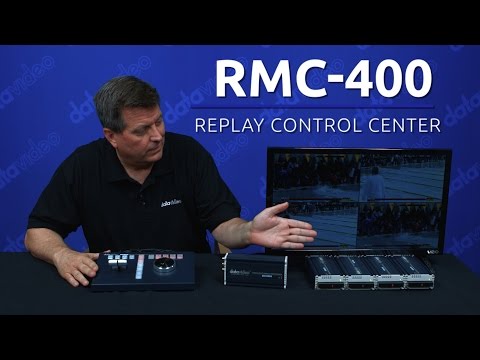 Instant on-air replay is a fundamental part of sports broadcasting. Datavideo's system is hardware based and intuitive, making it extremely easy to use and totally reliable. As a modular device based around the RMC-400 controller, the system can scale to meet your needs from a single channel up-to four channels for instant multi-angle replay. With full HD loop thru and a small form factor, the Datavideo solution can fit every workflow, whether you're producing pitch-side, in an OB van or in a dedicated studio.
Kit Includes
* Hard Drives not included
Download the latest Firmware and Software